Welcome | Easel Hire | Arti-teq System
Welcome to Five Dock Framing
We are a boutique picture framing studio and art gallery located in the Sydney suburb of Five Dock. We are family owned and operated and have been servicing Five Dock and surrounding suburbs since 1997.
Owner and manager, Nick Hyde is a member of the PPFA (Professional Picture Framers Association).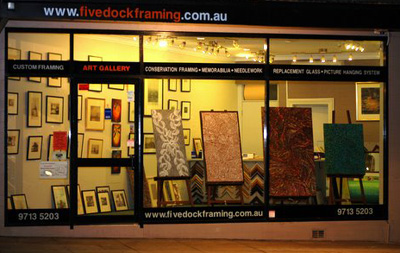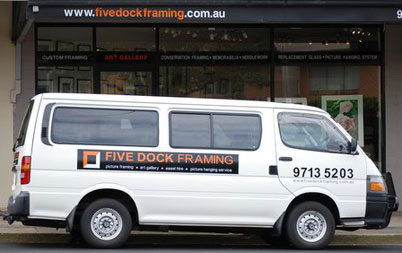 We specialise in conservation framing although we frame almost anything.
We treat all jobs equally and we know that the smallest job is as important to the customer as the largest. The same care and attention to detail is given to all jobs, big and small.
Original Artworks
Prints
Photographs
Needlework
Blockmounting
Computerised mat cutting
Canvas stretching
Replacement glass
Restoration
3D objects and artworks
Memorabilia (sports, war and personal)
Delivery service
Feel free to drop in and browse through the gallery at our unique collection of original works on paper and paintings
We look forward to seeing you soon!
Sydney Easel Hire
We offer for hire high quality wooden easels in Sydney. These attractive solid timber easels are perfect for your fund raising auction, art exhibition or promotional event.
To find out more about our easels for hire, visit our website at www.sydneyeaselhire.com.au
Marten Bequest Travelling Scholarships event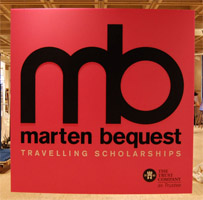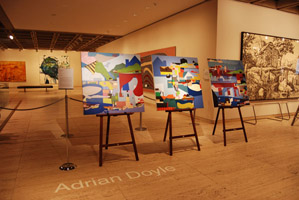 Starlight Foundation Day 6th May 2011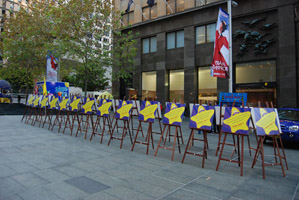 Various Sydney Easel Hire events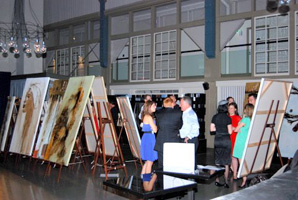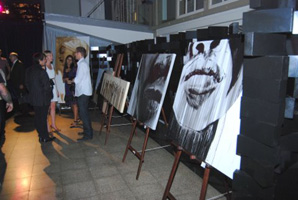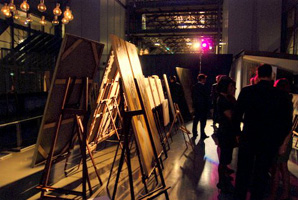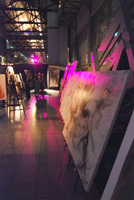 Scuderia Graziani event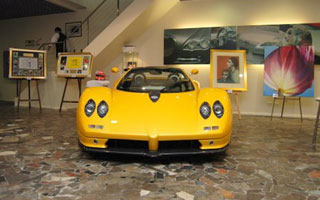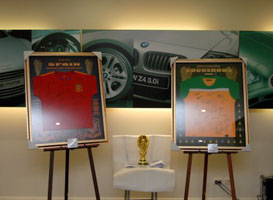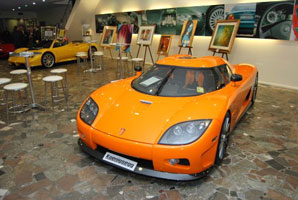 For more information please call Nick on (02) 9713 5203 or email info@sydneyeaselhire.com.au.
Arti-teq Hanging System

The Arti-teq System is an attractive picture hanging system which adapts quickly and easily when you change your art display. This very affordable system is suitable for all uses - Businesses, Galleries, Restaurants, Rental Properties, Private Homes.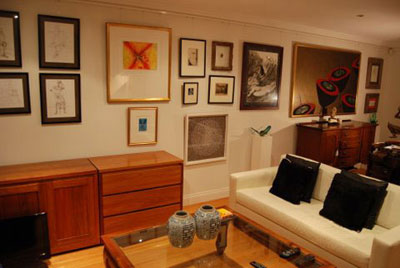 For more information on the Arti-teq System, click here.
Home | About | Gallery | Framing | Hanging | Testimonials | Contact